The 2023 Subaru Love Promise Community Commitment Award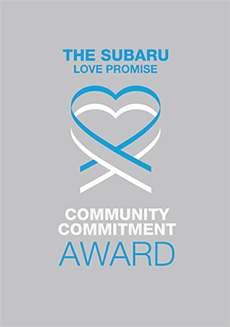 We've been nationally recognized for our dedication to our community and the Subaru Love Promise.
We're honored to receive the 2023 Subaru Love Promise Community Commitment Award. This award nationally recognizes Subaru retailers who are making the world a better place while demonstrating an outstanding commitment to supporting passions and causes in local communities. These efforts are focused in important areas such as the environment, community, health, education, and pets.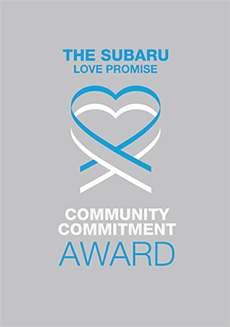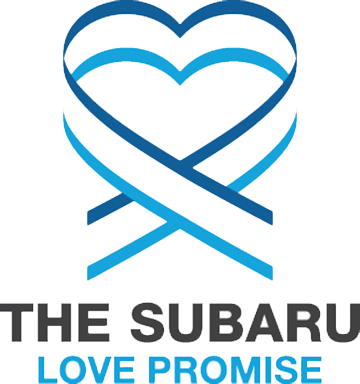 What is the Subaru Love Promise?
Subaru and our retailers believe in making the world a better place and the Subaru Love Promise is our vision of respecting all people. This is our commitment to show love and respect to our customers and to work to make a positive impact in the world.
How is Serramonte Subaru dedicated locally to the Love Promise?
Our Love Promise can be seen in various partnerships with local charities and non-profits. We're grateful for the opportunity, not only to be a part of our community, but to serve it as well.
Pars Equality Center, Project Night Night, SFSmiles
Love Promise Stories from Serramonte Subaru
Subaru and Serramonte Subaru believe in making a positive impact on the communities in which we live and work. We uphold that belief through our Love Promise Community Commitment. Every month, we select inspiring stories from customers and partners from around our area who strive to support our collective commitment and feature them here
Wylie, the Coyote Survivor - Maria D
Wylie was a first for me, I'm usually a big dog foster person but in September, Maria from Grateful Dog Rescue (GDR), reached out to me after I applied for a different dog. There was a little tail-less chihuahua terrier mix that was found on the street after a mix up with a coyote, and GDR wanted him out of the shelter and into a foster home so he could recover. His physical wounds were minor but he was terrified of all things new and different. After barking and growling at me when I picked him up at the shelter, we were best friends by the time we arrived home, about five minutes. I don't know what his home was like before he ended up on the streets, but he was under weight with no collar or chip. He blossomed in my home. My lap was only meant for him to lay in, my shoulders there for him to stretch around. We walked all over San Francisco, camped on the coast, and he met all my friends, human and dog. After three weeks he was adopted by a wonderful young couple who I'm sure are spoiling him as he deserves, and I have definitely changed my mind about small dogs. - By Donna, Wylie's foster mom Thanks to our partnership with Serramonte Subaru, we know we can take dogs, like Wylie, that might need a little extra care.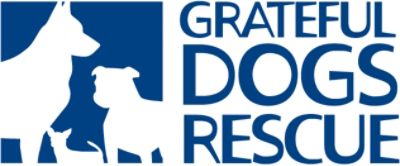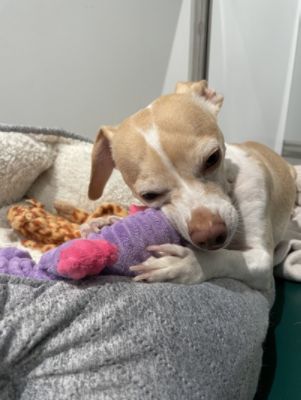 ---
Golden Shamrock Sponsors - Victoria M
Golden opportunities are never to be missed here at Serramonte Subaru. Our promise is to love and love wholeheartedly. We loved our local teachers by sponsoring the 9th Annual St. Patrick's Day Luncheon and donating 20 seats to them to be able enjoy the St Patty's Day program. Thank you to the Daly City Public Library Association board of directors for not only coordinating the event but allowing us to take part in such a great cause.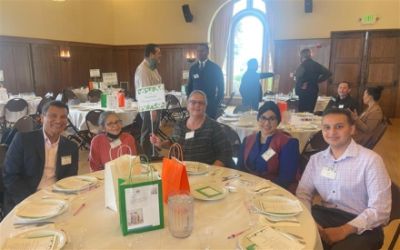 ---
Bringing Aidan's Beetle Back To Life - Becki S
Serramonte Subaru teamed up once again with Make A Wish Foundation and not only transformed a young boy, Aidan's dream into a reality but also transformed his classic yet rusted old VW Beetle. We collaborated with Modesto Customs, who are body shop that specialize in restoration for classical vehicles. Modesto Customs was able to take Aidan's vision from a sketchpad and implement them onto the vehicle Aidan's reaction and excitement filled our hearts with so much joy! A special thank you to Make A Wish foundation for allowing us to adopt Aidan's wish and bring his vision to reality.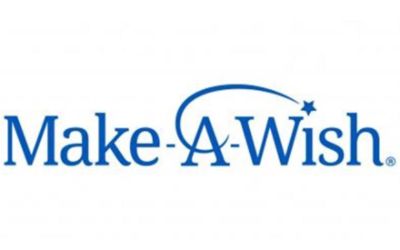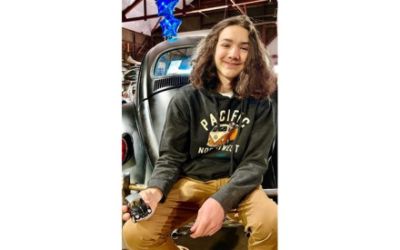 ---
Lefty and Vicky Lu - Jody H
Lefty and his much younger sister found themselves at the shelter when their owner went into hospice. This could have been a sad situation for these two little, somewhat neglected chihuahuas, but Grateful Dogs Rescue stepped up to provide foster homes and medical care. Both little dogs had luxating patellas on their back legs and needed dental care. Lefty, who is ten years old, also had some skin allergies and a heart murmur. Thanks to support from Serramonte Subaru, Grateful Dogs Rescue knew they could give Lefty and Vicky Lu the medical care they needed. It was no surprise that Vicky Lu, who was only three, and the epitome of cuteness was adopted quickly. We knew it would take a little longer for Lefty. He was quite a grumpy old man in the shelter. But he soon settled into the routine of his foster home and began to thrive. His skin became less irritated, and his fur started to grow back. WIth daily exercise, his back legs became stronger, and he could even run up the stairs. He learned to get along with his foster siblings and he became a snuggly lapdog. When a nice lady saw his profile, and inquired about him, we suggested she come to meet him at the Subaru "Share the Love" event. And that is how Lefty found his home! He now has a sister and a brother chihuahua. He goes on three walks a day and snuggles in bed with his humans.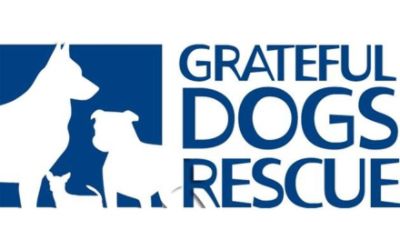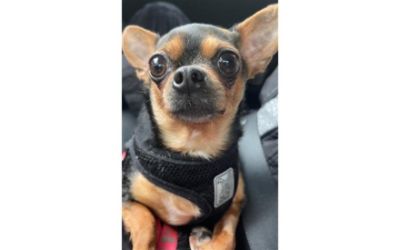 ---
We promise to be thankful, give thanks & give back - Barbara J
The month of November at Serramonte Subaru is to give thanks to the community and give back. This year Serramonte Subaru teamed with Royal Adah Arms. Royal Adah Arms is located in San Francisco, CA. It is a senior living community for seniors with a fixed income. Serramonte Subaru had the honor to supply them with turkeys for their Thanksgiving feast. We thank the Administrator, Barbara Johnson, for allowing us the opportunity to serve the community. Serramonte Subaru's promise is to not only serve the community as a dealership but be a pillar and give back.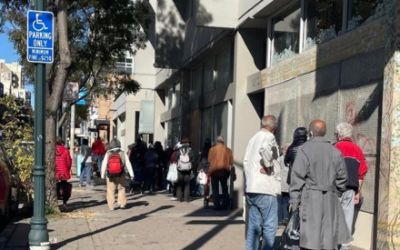 ---
Serramonte Subaru's Dog Adoption Event - Alham I
Thank you to Maria and the volunteers of The Grateful Dogs Rescue, we were able to join together and host our first dog adoption event post pandemic here at Serramonte Subaru on October 30 of 2021. During the event we were able to source prospective adoptees, who were able to spend quality time with the dogs. We provided much needed supplies to the dogs and new owners. It was a joyous gathering with our clients, members of the community, our staff and The Grateful Dog Rescue volunteers. Together, we were able to make this adoption event a successful one and look forward to hosting again in the future.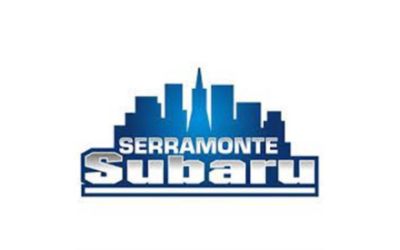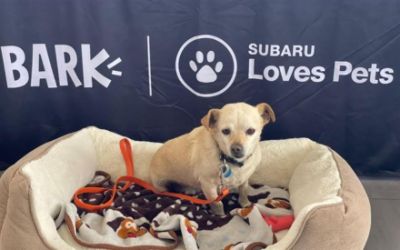 ---
Nicole's Wish Day - Anne M
Serramonte Subaru shared love in one of the most touching ways. Serramonte Subaru's staff teamed with Make A Wish Foundation, and fulfilled Nicole, a Lymphoma patient's wish. Nicole's wish was a shopping spree & parade, which happened to land on her 18th Birthday. Serramonte Subaru's staff came together to decorate New Subaru vehicles. Make decorative posters with encouraging words and messages. A cheer performance was conducted by the staff to "Pump Up" Nicole's spirit and create a memorable parade that not only will Nicole never forget but neither will Serramonte Subaru.
---
Serramonte Subaru Helps Grant Nicole's Wish - Anne M
As part of the 2020 Share the Love Campaign, Serramonte Subaru raised $10,846 for Make-A-Wish Greater Bay Area to help grant wishes for children with critical illnesses. One of the wish kids who benefited from their generosity is Nicole,18, whose wish was to have a shopping spree. On Thursday, July 8th, the Serramonte Subaru staff surprised Nicole with a car parade to celebrate her wish and her 18th birthday. Each magically decorated Subaru car dropped off an item from Nicole's shopping spree list, while playing her favorite K-pop music. The joyous celebration ended with singing Happy Birthday to Nicole. Make-A-Wish Greater Bay Area is grateful to Serramonte Subaru and their customers for helping make wishes like Nicole's come true. Through their partnership with Make-A-Wish, Serramonte Subaru is helping to ensure that every eligible child receives a wish so they can replace fear with confidence, sadness with joy and anxiety with hope.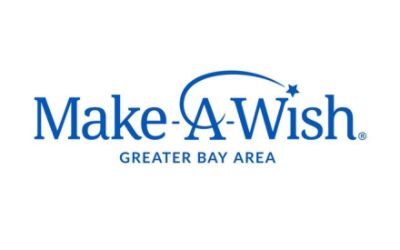 ---
Grateful Dogs Rescue- Buy a Dream, Save a Life! - Serramonte S
This is our sixth year working with Grateful Dogs Rescue and we are overjoyed with the relationship we have been able to build. They are a volunteer ran organization with no paid staff, the funds that are donated to Grateful Dogs Rescue all go toward the care and training of the dogs. It is a partnership that we cherish and hold dear to our hearts. We have attached images of three dogs that have benefited from this great program. We look forward to enhancing and continuously making this program / partnership stronger.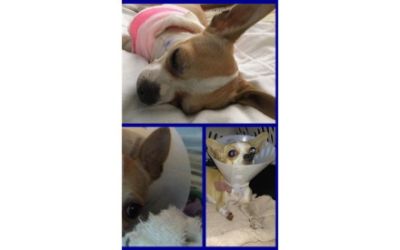 ---
Serramonte Subaru Loves Learning Hoover Elementary - Arash H
It was an honor working with Principal Booth and the staff at Hoover Elementary. They have a wonderful staff and a library that needed some new life on the shelves. The staff was very diligent in their book selection, we could not be happier with the books they selected. We know these books will have an impact for years to come. We are very grateful for the Subaru Loves Learning Program and are excited to participate for years to come.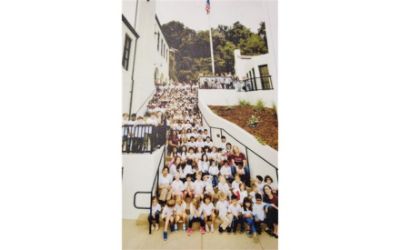 ---