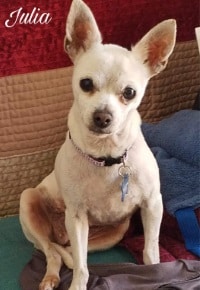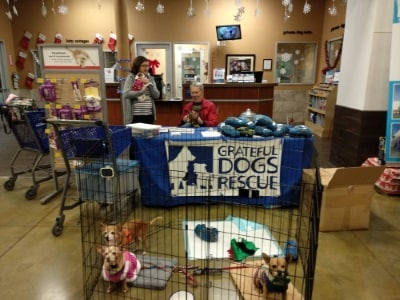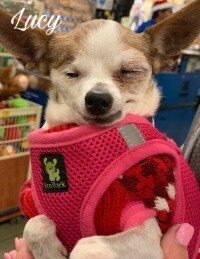 Arash,
We want to thank you for your donation for your October and November new car sales!
In October, Grateful Dogs Rescue received a request to help two very special dogs, Lucy and Julia. We couldn't say no to such sweet dogs. These girls came to us with a lot of health issues that were not anticipated but needed to be addressed.  
Julia had a mouthful of rotted teeth but unfortunately, she was suffering from a terrible case of kennel cough. It took a month of antibiotics before she could have her dental.  During her extensive dental surgery, two mammary masses were discovered.  It seemed like this little one couldn't catch a break but thanks to your donations, it was possible to provide the care she needed.  Julia will soon be up for adoption.  Julia is an amazing dog that charms everyone that meets her.  
Lucy is a senior dog with no teeth and microphthalmia which is a small undeveloped eye.  During her wellness exam, we found out Lucy had glaucoma in her good eye.  It turns out her seemingly healthy eye had no vision and the pressure of the glaucoma was causing extreme pain. Grateful Dogs Rescue had the eye removed.  Lucy is healing well and has enjoyed lots of holiday activities.  
Attached are pictures of Julia and Lucy.  Also attached is a photo from our December adoption event where we gave out Subaru dog toys as holiday gifts to people who came by.
We are fortunate that Serramonte Subaru and Serramonte Volkswagen have partnered with Grateful Dogs Rescue. Thank you for supporting our efforts.
You really do make a difference in the rescue work we do!
Kate Singleton
Grateful Dogs Rescue
http://gratefuldogsrescue.org
http://www.facebook.com/GratefulDogsRescue
Here are a few dogs we were able to help. We really appreciate everyone's Help and Support.