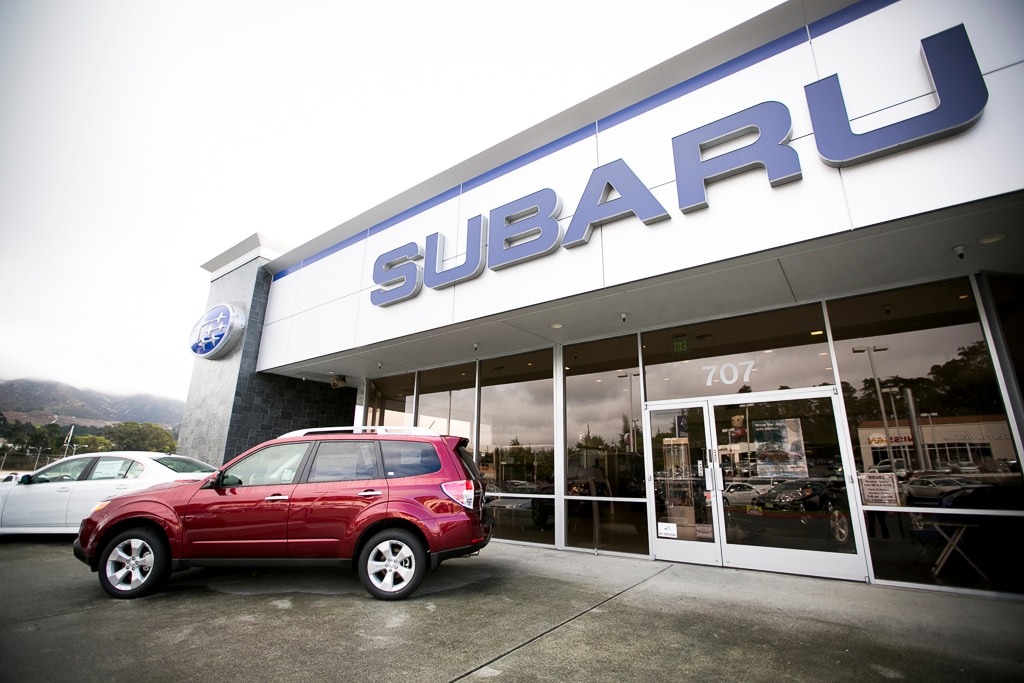 The time has come. Time to make that all-important decision about choosing the perfect car for you and your family. And at Serramonte Subaru, you and your family are our first priority. We are a family owned business, with family values, and we understand the important role that your Subaru will play in your everyday life.
Serramonte Subaru is the newest and most elegant, state of the art Subaru dealer in the Bay area. We offer something for everyone: an extensive inventory, a children's playroom, a beautiful and inviting café, free WIFI, convenient workspace for customers who work remotely and plenty of easy access parking. Our customer service is unmatched and our aim is to make your vehicle purchase as hassle-free and pleasant as possible.
San Francisco is a unique and breathtaking metropolis and the outskirts of our amazing city provide adventure and excitement at every turn. A Subaru is the perfect vehicle for trips to the beach or for heading up to Tahoe for an afternoon of skiing or kayaking. Our Subarus are ideal for city driving, and our scenic test drive routes are designed to show you how our cars perfectly fit your daily routine.
Our dealership's focus is customer convenience and peace of mind. We offer complimentary shuttle service and loaners, and we are a full service and parts facility – even offering 24 hours/day parts availability online.
Stop by and test drive one of our Subarus today. Your time has come!